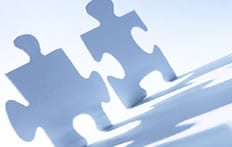 Our comprehensive and developmentally appropriate program is in accordance with the 'Colorado shines' org for early childhood.
The curriculum at our Preschool is based on age-appropriate developmentally accepted practice. The classroom set up is comprised of learning centers which include blocks, art, dramatic play, books, manipulatives and scientific discovery. These centers allow the children to have choices and to actively explore. They learn by interacting with their peers, teachers and the varying things in their environment. Each center has a specific aim and with the teacher's guidance, helps the children's emotional, cognitive and physical growth.
The daily schedule is planned to include active and quiet times, gross and fine motor activities and child-initiated as well as staff-initiated activities. Outdoor (weather permitting) or indoor play is scheduled each day.
Assessment is also as important part of the curriculum. A portfolio for each child contains developmental checklists, work samples and anecdotal records. We endeavor to make sure that children reach their individual potential.
We integrate an emergent curriculum approach into a thematic approach to create a synthesis of programs including the best guided and individualized educational opportunities.
Logic and reasoning:
We encourage the children to develop self-motivation, active investigational skills through questioning, exploring and observing, and the thinking and problem solving abilities needed to thrive in a world of challenge and competition. Children are surrounded with books, literacy experiences and exposure to the alphabet to prepare them for pre-reading and the reading that follows.
Social and emotional development:
We encourage each child to work and play with others, to develop language communication skills, to respect the rights and privacy of their peers and most of all to develop feelings of kindness, courtesy, helpfulness and acceptance.
Physical Development and health:
Children are provided constant opportunities to develop their gross and fine motor skills, to develop finger strength and dexterity, and arm-eye and body coordination.
Other fundamentals in our Curriculum include language development, literacy knowledge and skills, mathematics /science knowledge and skills, and creative arts expression.
INTEGRATING TRADITION AND JEWISH PRIDE
Lesson plans at Gan Chaya are built around the events influencing the children at the time that they are being taught. Weather changes, special animal habits, national celebrations and holiday seasons all determine what will be brought into the classroom at any particular time of year. All these are laced into the general curriculum to allow the children to learn from what is going on around them.