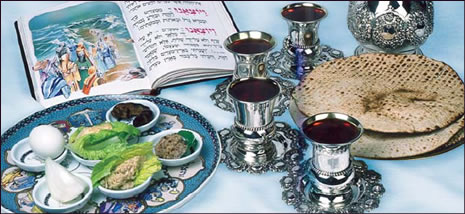 4-course Passover Cousine / hand made Shmura Matzah / 4 Cups of Wine / Celebrate your Freedom/
PASSOVER 2016 RESERVATION FORM
Or call 720.940.3716
WE ARE FULL TO CAPACITY.
RESERVATIONS ARE CLOSED
ELEGANT COMMUNITY PASSOVER SEDER FORM 

You are cordially invited to join us for our community Passover Seder and enjoy as the story of exodus comes alive through mystical meanings, humor, story and melody shared by community members. Special emphasis will be made to invite children's participation.

Friday, April 22 | 7:00PM  Pre Seder Hors D'oeuvres
- Saturday April 23, 2016| 8:00 PM
I/We plan to Celebrate My Freedom @ the Denver Shul
*Please indicate which night you plan to attend (1st or 2nd)
Payment:
 To Pay Online: please fill out your information, then proceed to PayPal (Below).
$15 Child (Age 3-12) Adult $45  $360 Sponsor
Other $  US 

Please enter the Number of Adult Participants* 
How many Kids? (ages 3-12) 
*Are you part of a Reserved table? if yes, please list one family name on that table. (Table seats 8/10)
Total amount to be billed today* $  

First Name* 
Last Name* 
Address Line 1* 
Address Line 2 
City*  State 
Post Code* 
Country* Phone*  

Email*  This is my:home business address
*Denotes required field
**Please review the information entered before Continuing to Paypal*